Welcome & About My Practice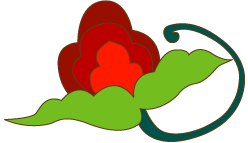 Acupuncture is a safe, natural alternate therapy, and may be used alone or in conjunction with other medical therapies. Acupuncture involves the insertion of very fine needles on the body that activate Qi (energy) at specific points that have been mapped out over thousands of years. The points are located on meridians along the arms, legs and torso.
Benefits
The practice of Acupuncture is endorsed by both the National Institute of Health (NIH) and the World Health Orgainization (WHO) as a safe and effective for treating a wide variety of medical problems. They also recommend that Acupunture should be integrated into standard medical practice.
First Session
Your first session will include a complete history of your condition, pulse and tongue diagnosis, a treatment plan, as well as an Acupuncture treatment. Wear loose, comfortable clothing. A light meal may be eaten prior to treatment so that you are not too hungry, but not too full. It is best to avoid alcohol prior to the treatment.
Frequency
You may need a single treatment if the condition is acute, or you might benefit from a series of 10-15 treatments for more chronic problems. The severity, duration and the nature of the condition determine the number of treatments required. Treatments usually last approximately 20 minutes.